What Is a Roll Off Dumpster?
A roll off dumpster is an open-top waste metal container used for residential and commercial projects and situations, such as home cleanouts, construction jobs and demolitions. A specially-designed roll off truck is used to deliver and pick up the dumpster.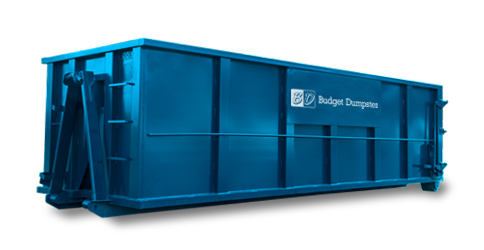 Depending on your location and area, you might hear roll off dumpsters referred to as:
Roll off containers
Roll away dumpsters
Roll off boxes
Debris boxes
Temporary containers
Bins, tubs or cans
Regardless of what you call it, all of these terms refer to the same thing: a hassle-free waste removal option for the kinds of messes you can't leave at the curb. In addition, there are different types of roll off containers for different types of materials.
Whether you're a homeowner or a contractor, a roll off dumpster is a simple and efficient way to handle cleanups for a wide variety of jobs. And between our simple terms, fast service and flat rates, Dumpster Rentals 911.com makes renting a roll off dumpster easy and affordable for anyone looking to keep costs low.
Ready to Rent a Dumpster?
Learn More About Renting a Roll Off Dumpster
How Much Does a Roll Off Dumpster Cost?
We bundle the cost of your dumpster rental period, delivery, pickup and applicable taxes into one low, upfront rate. The cost of a roll off dumpster can vary based on your location, the type and amount of debris, size of the dumpster and length of your rental period. Learn More About Pricing
How Large of a Dumpster Do I Need?
The roll off container size you'll need will depend on the amount and type of debris you are throwing away. We can help you find the right bin when you call, but you can also reference our most common dumpster sizes and the projects associated with each size. Learn More About Sizes
How Long Can I Keep My Roll Off Dumpster Rental?
We build 8 days into your period by default pricing but this can always be adjusted depending on your situation too!
Find the Right Roll Off Dumpster by Debris Type
While roll off dumpsters can be used for a wide range of cleanup projects, there are three main debris types they fall under.
The 3 Common Types of Dumpsters:
1. Mixed Waste
Mixed waste (also known as Municipal Solid Waste) dumpsters have the widest range of uses, especially for residential debris. Our mixed waste dumpster can generally accept household junk, cardboard, clothing, furniture, appliances, electronics and home debris.
2. Heavy Debris
Heavy debris dumpsters are often used for construction jobs, demolition and larger home improvement projects. Heavy debris includes concrete, asphalt, brick, block and rocks.
3. Yard Waste
Yard waste dumpsters accept debris from landscaping, gardening, lawn care and other outdoor projects for both homeowners and professionals. Yard debris includes grass clippings, weeds, sticks, branches, plants, bushes and leaves.
Also view > Materials We Accept page here
What Type of Roll Off Dumpster Fits Your Project?
The type of dumpster you need will largely depend on the size of your project and what you're throwing away. We offer a variety of roll off dumpster rental options for home projects and construction jobs, in addition to containers for specific types of debris.
Dumpsters for Residential Projects
Home projects are a breeze with a roll off dumpster in your driveway. Having a container on hand can streamline the junk removal process and save you multiple trips to the landfill.
We can handle clutter and debris from a variety of jobs, such as home or garage cleanouts, hoarding clean outs, general construction, moving, disaster or storm cleanup, renovations and more.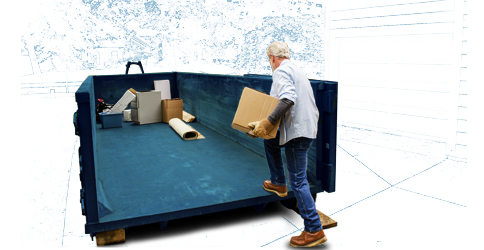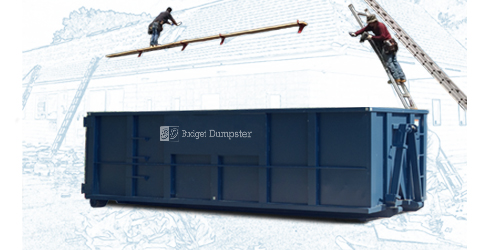 Dumpsters for Construction Projects
Keep your job site clean, safe and running smoothly with the help of our fast and efficient roll off dumpster services. Our bins can handle several tons of heavy construction debris, such as concrete, brick and lumber.
Some of the most common projects we accommodate include roofing, general construction and demolition, landscaping and concrete removal. We'll provide as many roll off containers as your situation needs, and we offer ongoing disposal services to keep your cleanup moving.
Video on why customers love our Flat Simple Pricing…